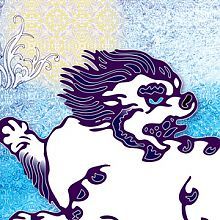 Joy in Everyday Life
with Kathryn Rile & Jon Ransohoff
Through an exploration of the Buddhist teachings on intelligent compassion towards others, we begin to discover the joy of discipline, health and bravery.
As meditation practice expands and we develop trust in basic goodness, we can begin to discover the confidence and personal energy to go forward on the journey. Joining gentleness with discipline leads to a sense of joy. The mahayana teachings on compassion can become the inspiration for a life of bravery and freedom from doubt.
The Courses
The courses are weekly, interactive, communal, and create a learning environment where the teachings are intimate and relevant. We train in meditation, and use inquiry, dialogue, and contemplative arts throughout the classes.
Readings
Readings for the class will be taken from the following texts. Some titles are available for sale in the San Francisco Shambhala bookstore, however it is not necessary to purchase the texts to take the class.
Turning the Mind Into an Ally by Sakyong Mipham Rinpoche
Ruling Your World by Sakyong Mipham Rinpoche
Shambhala: Sacred Path of the Warrior by Chögyam Trungpa Rinpoche
Smile at Fear by Chögyam Trungpa Rinpoche
The Places that Scare You by Pema Chödrön
And additional readings from:
Cutting Through Spiritual Materialism by Chögyam Trungpa Rinpoche
Great Eastern Sun by Chögyam Trungpa Rinpoche
The Teacher
Kathryn Rile has been a student of Shambhala for over 16 years. She is the Director of Communications for Northern California Shambhala and works professionally in design and communications for small businesses. Kathyrn is a ceramic artist and the mother of two Shambhala Sun Camp graduates.
Price
$130 Program Price
$180 Patron Price
$90 Students, seniors, and limited income (select other)

Or pay in accord with your circumstances, suggested minimum $75.
*Paying the patron price creates scholarships for those who cannot afford to pay the full price.
Registration
Please pre-register online to receive the Zoom link and important information.
Contact
If you have any questions, please contact Kathryn, kathrynrile [at] icloud [dot] com.