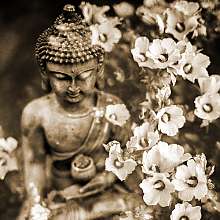 How to Meditate: A Book Study Class
with Charlotte Linde
A book study of Pema Chodron's text, How to Meditate, done "book club" style, with chapters presented by the class members.
Update: Registration will close on 1/21/21 at 12pm PST. If for some reason you would like to join after that time, please email info [at] siliconvalley [dot] shambhala [dot] org.
After a year in which our fundamental sanity has been tested, the need for a strong foundation in meditation practice is clearer than ever. In her book, How to Meditate, Pema Chodron examines practical techniques for making friends with the mind and cultivating compassion for others.
Whether you are a new student looking to start a personal meditation practice or an experienced practitioner looking to refine, question, and delve deeper into techniques you've been working with for years, you are invited to join the Silicon Valley Sangha in a book group to explore Pema's book and practice methodology in detail, working through the material at the pace that best suits the group. This will include discussion of individual chapters presented by students and meditation practice based on the study material.
The class will be facilitated by senior teacher Charlotte Linde, who will provide training for students in how to read and present dharma material, suggestions for additional sources, and guidance in how to connect to the different subtleties of meditation technique suggested by the text.
This will be an ongoing class, not a drop-in activity. Participants should be prepared to attend most of the sessions and to present a chapter at least once. We will schedule who is presenting with advance notice, but we will not set up a rigid schedule in the first session.
Contact
For further information, please contact info [at] siliconvalley [dot] shambhala [dot] org
Cost
Program Price: $50
Patron Price: $75
Generosity Policy: Pay whatever you can afford.

Dates
The class will be held on the first and third Thursdays of the month, starting January 7, and ending June 17.
Zoom information will be sent upon registration.